Combine Dressing Pads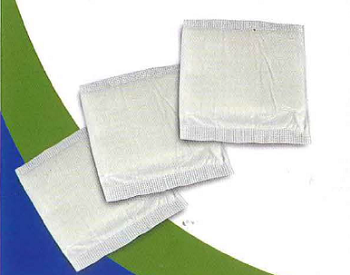 Acesocare Combine Dressing Pads ore sterilised, ready to use surgical dressing pads in different sizes. Absorbent cotton wooii.P. wrapped in highly absorbent viscose layer. Soft, comfortable wound dressing for exudating wound.
Sterile ready to use parts for all surgery.
Excellent post op core with high level of absorbency and retention of fluids.
Minimal dressing change reduces patient trauma.
Soft and conforming to the contours of the body Anti allergic and nonirritating
to skin.
Individually pocked in tamper proof wraps.
Available in EO or gamma sterile Packs.
Sizes available- 10cm x 10cm & 10cm x 20cm.
OUR PRODUCTS MANUFACTURED UNDER
CЄ 2179, ISO 9001 : 2008 & ISO 13485 : 2003 Certified.
All products are manufactured in class 100K clean rooms.
Meets all requirements of "EN 13795" standard.
Pre Assigned lab to test the fabrics.
In house EO sterilization, provide guaranteed sterility.
Packed in Medical grade pouches.
Complete traceability of production process till dispatch.
Complete technical support in terms of draping guide, test reported and usage instructions.